Instructions to Use Ad-hoc Texting
Follow these steps to
Use the Ad-hoc Texting tool within SiteLink.
To Create a Custom SMS Form:
To Use the Custom SMS Form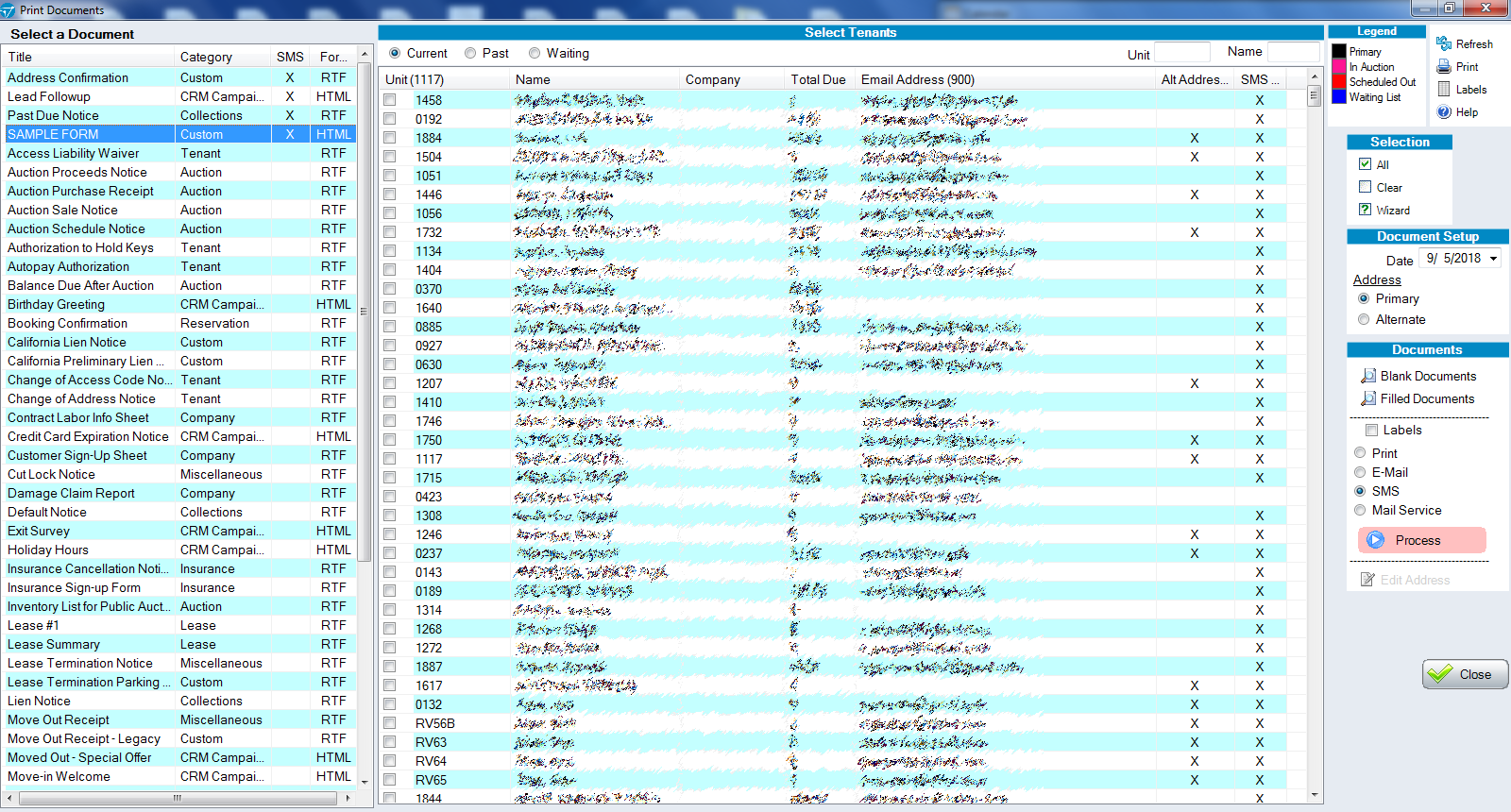 On "Print Documents" screen:
Select the custom SMS form you created
Check the box next to each tenant you want to text or check the "All" box under "Selection" on the right-side of the screen
Select the "SMS" bubble on the right-side of the screen
Click "Process"*
*We suggest you test the new SMS form on a Unit where you have your own mobile phone number entered in the Mobile field.
SMS messages will only be sent to customers who have a mobile phone number entered into the Mobile field and who have the Opt-in box selected. If a tenant has ever Opted-out to any prior text message, they will not receive any future text messages.